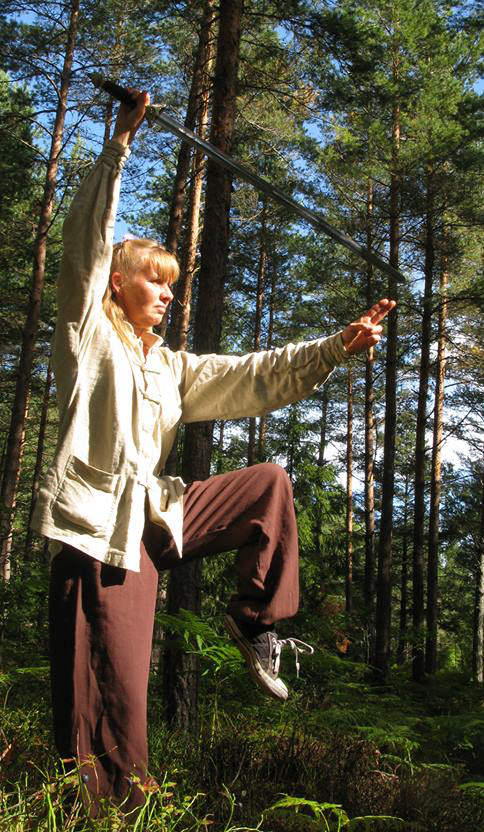 Linda Hallett, BSc (Hons) Acupuncture, RGN, RHV.
Linda completed a three year BSc (Hons) programme in Acupuncture and is a member of the Association of Traditional Chinese Medicine and Acupuncture (ATCM), the largest regulatory body in the UK for the practice of Traditional Chinese Medicine, (TCM). She has also completed a further three years of study with the Xian Tian College of Chinese Medicine  learning classical acupuncture techniques rarely taught in the West. 
Linda has devoted her working life to health care. After working for 35 years as a  Registered General Nurse and Registered Health Visitor she has now retired from the NHS to devote her time to her holistic healing. Her qualifications place her uniquely between Western and Eastern medical theory and practice. Linda brings years of  front line nursing experience to her private practice with a spectrum of expertise ranging from handling acute trauma and chronic illness to treatment and prevention of illness and promotion of good health.
Linda now enjoys running her own clinic where she can take the time to treat her patients as individuals and provide truly holistic care.
In keeping with the principles  underlying Chinese Medicine Linda is  a practitioner of Yang Shen Fa. She has a daily  Qi Gong, Taiji and Meditation practice and has completed  three years post graduate studies in Classical Chinese Medicine.
Clinic open Tues, Thurs, Fri   11am-6pm.
Lotus Nei Gong Wrexham –   Linda is an active practitioner of Nei Gong, Qi Gong and Taijiquan . She has trained extensively with Damo Mitchell in the U.K. Sweden and Portugal  and is a Certified Level 1 Nei Gong Teacher with Lotus Nei Gong International School of Daoist Arts.
Linda has regular Qi Gong classes Mon 6-7pm, Thurs 7.30-9pm Fri 10-11am
 CLINIC CLOSED NOW UNTIL 21ST SEPTEMBER WHILST LINDA IS ON RETREAT.
Linda will be on retreat without internet or phones so will not be able to respond to any mail or messages until her return.
LIMITED AVAILABILITY FOR NEW PATIENTS.
STRICT  COVID 19 PRECAUTIONS FOLLOWED.
ALL PATIENTS MUST WEAR MASKS DURING CONSULTATION.
Clinic cleaning and Covid 19 precautions are being followed as required by the ATCM, these are the same as NHS  clinic requirements.
Additionally Linda is allowing  extra time between appointments so that clinic doors and windows can be opened and the clinic thoroughly aired between patients.
ALL PATIENTS ARE ASKED TO CANCEL THEIR APPOINTMENT IF:
THEY HAVE ANY COVID SYMPTOMS, 

THEY HAVE HAD CONTACT WITH ANYONE SUFFERING WITH COVID SYMPTOMS 14 DAYS PRIOR TO THEIR APPOINTMENT.

IF THEY ARE AWAITING COVID TEST RESULTS

IF THEY HAVE BEEN TO A HIGH RISK COVID AREA IN 14 DAYS PRIOR TO APPOINTMENT
There will be no cancellation charge if due to Covid.