New for 2017
Patients  are invited to share their experiences of acupuncture and holistic healing treatments provi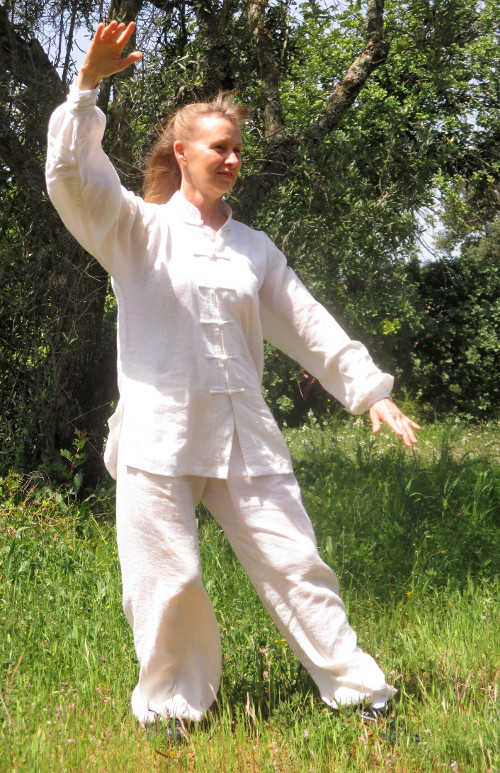 ded by Linda.
Students are invited to share their experiences of  the Qi Gong classes Linda teaches.
Please use the contact page on this website to leave your comments or leave a comment on the Facebook page for Hanmer Holistic Healing.
Thank you.
Hi Linda, Just wanted to let you know I gave birth this morning at 4.47am. Thank you so much, I am really sure coming to you for the treatments brought him on and I did not have to get induced. Thank you again it was a lovely experience X  J. Coupe
Linda has treated me with massage and acupuncture for a rotator cuff shoulder injury. I have been in constant pain – especially at night – for 7 months and yet after just a few sessions the pain has dramatically improved. This was purely down to Linda as nothing else had changed! To be able to sleep again has made a huge difference.
Thank you Linda your treatment is amazing.  E Higgin.
I was quite poorly at the beginning of the year, Linda has helped me get better and increase my energy levels quite dramatically. I also
really value the advice about eating and supplements and how different foods work in your body. I would have no problem at all in
recommending Linda she is a star!  T Peers.
Linda has helped me so much with my sinus problems, the difference in how I feel is incredible. All the nutritional and general advice has really helped too – Thank
You Linda! H. Threlfall.
"Highly recommend! I had a lovely session this morning. So relaxing! Fantastic Chinese massage" 
😊
👍🏻    L Griffiths  
Linda is very knowledgeable and has a great energy.  I would highly recommend. K Willis.
My GP was unable to treat my difficulty swallowing and a feeling of a lump in my chest. After treatment with Linda all the symptoms went away and I was also able to sleep much better. A Johnson
I found Linda very approachable, and the service she provides is very good. She helped me recover from an accident more quickly, and treated me holistically by looking at my diet, and giving exercises. J Roles.
Linda treated my daughter, her anxiety is now much  better and we no longer have the eating problems.  I was very pleased.   L Hartley.
I was worried I wouldn't be able to do the exercises but I enjoy the qi gong classes and always sleep better after class.  K  Mason.
"Thanks Linda, my shoulder is much better and I am now back at work"  D Jamieson.
Thank you for the classes of qi-gong at Penley on Thursday nights. I feel very relaxed and the exercises make me feel good about myself inside and out. You are very knowledgeable and tell us how other body works. I have been sleeping better and my blood pressure has come down and I don't need to take pills anymore. xxx  J Millington.
Thank you so much for Heidi's treatment and the advice you gave for her. You can see there is a real difference! ( 4 month old baby treated for shoulder distosia)  H Threfell.