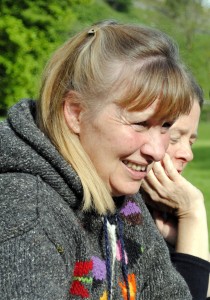 Our treatment clinic at Hanmer outside Whitchurch, Shropshire treats pain relief for migraine, backache, period pain, arthritic and rheumatic pain, post-operative pain, post-injury pain.
Linda Hallet, the clinic's owner, specialises in acupuncture and complementary treatments like Tui Na massage. Linda is an experienced registered nurse and health care visitor, and her life-long career in health care makes her uniquely qualified for her private practice.
Linda is a member of the Association of Traditional Chinese Medicine and Acupuncture (AOTCM), the largest regulatory body in the UK for the practice of Traditional Chinese Medicine, (TCM).
To find out more about how our therapies work and how they might help you, please call Linda on 07599 813 077 or drop us a line using our contact page.